Falken — a Japanese tire manufacturing company — was established back in 1983. It might sound like a long time since they've been around, but if you consider the brand age of names like Michelin (well over a century), you'd realize how relatively little time Falken has spent in the game. 
However, they've managed to make quite a name for themselves in the American tire market. Some of their tires even go head to head with premium tires from massive brands in certain performance metrics, and that's an impressive feat considering the budget category they operate in.  
This brand review will cover the company's history, position in the industry, warranty policies, pros and cons, and some of their best tires in the market. 
Falken — About the Company
Established in 1983, Falken is a Japanese company and a Sumitomo Rubber Industries (SRO) subsidiary. Falken is based in California, and they focus most of their efforts on producing high-performance tires. Their reach and product variety has become more diverse over the years, though some of their most successful tires have still been high-performance ones.
The company is famous among motorsport enthusiasts. They're also a favorite among off-road lovers since many of their tires are for SUVs, lightweight trucks, and crossover vehicles.
Public Presence 
Some of their recent public activity participation has been in notable events like the VLN Endurance Championships, the ADAC Zurich 24-Hour Race at Nürburgring, the Formula Regional Japanese Championship, and the Formula Drift Championship Series.
Their Product Range
As far as regular consumers are concerned, Falken has put out an impressive range of budget-friendly high-performance tires as well as some formidable all-terrain ones. They've launched a pretty broad spectrum of products in the last few years, and some of their offerings have managed to score high ratings from reliable critics — especially tires from their all-terrain range. 
While Falken has looked to diversify their presence in different tire market segments, they don't have many tires in each category — just a few capable ones. We've listed some of their products at the end of this article, so make sure you stick to the end!
Their Unique Material and Workmanship Warranty
Falken isn't just all about making and selling high-quality products to the average consumer, but they're also determined to provide customer-focused service. Their material and workmanship warranty is a testament to that, and it comes as standard with all their radial tires. 
It covers the tire until it reaches 2/32 inches of treadwear, or for up to 6 years, whichever comes sooner. It covers all Falken radial tires for the entirety of their usable tread life, which is a pretty big plus to have as a customer. 
If your Falken radial tire somehow gets out of shape or becomes unusable due to a workmanship or material error within the time limit mentioned above, the company will replace your tire free of cost! That's the type of service that builds a loyal customer base, and it's already true in Falken's case.
Pros and Cons
Like any other brand, Falken also has its pros and cons. Here are a few you should know: 
Pros
An excellent range of value-for-money high-performance and all-terrain tires.
You get superb quality at a pretty low price.
Long tread life warranties, and a material and workmanship warranty with all Falken radial tires.
Cons
Relatively limited choice in each tire market segment, though it's expanding with time.
Conclusion
Falken tires have made a name for themselves within niche communities of people who know a thing or two about tires. They're most popular for the amount of performance they pack into their off-road, highway, and track tires. Their high-performance range offers thrilling responsiveness along with exceptional traction and high-speed stability. Moreover, some long-term Falken customers have also left positive reviews about their tires' durability on websites like Tirerack.com.
The Falken Tire Lineup 
Here are a few notable tires from Falken's range:
Their current lineup consists of 7 tires — 4 truck tires and 3 car tires.
Falken Wildpeak A/T3W
The all-terrain category keeps getting bigger thanks to the booming demand for SUVs, crossovers, and trucks. Every brand has a competitive product in this niche, including players like Yokohama, Goodyear, BF Goodrich, Michelin — but this review takes a closer look at one of the lesser-known ones — the Falken Wildpeak A/T3W.  
Falken Ziex ZE950 A/S
When it comes to "sheer driving pleasure," there's one category that makes no compromises — high-performance all-season tires, and the Falken Ziex ZE950 A/S is a prime example. It's designed to be sporty, and it's best suited with sporty sedans, coupes, hatchbacks, and even crossover vehicles.   
Falken Sincera SN250 A/S
ken Sincera SN250 A/S is designed to provide the driver and passengers with top-notch comfort while also offering promising performance in dry, wet, and snowy conditions.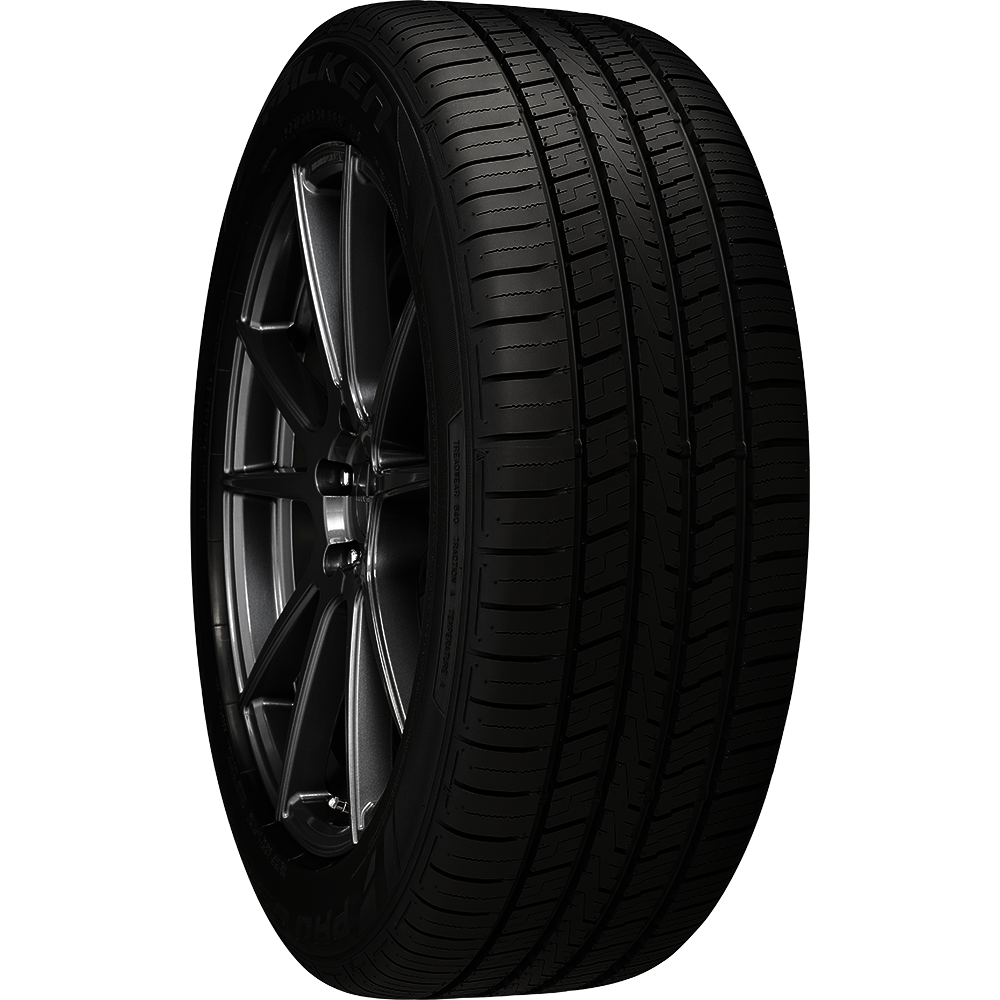 Falken Pro G5 CSV
The formula for an excellent performance truck tire involves relentless road grip, sporty handling, and just enough comfort to absorb random pothole shocks at high speeds. Some aesthetic appeal doesn't hurt either. Well, Falken seems to have nailed all those areas with the Falken Pro G5 CSV.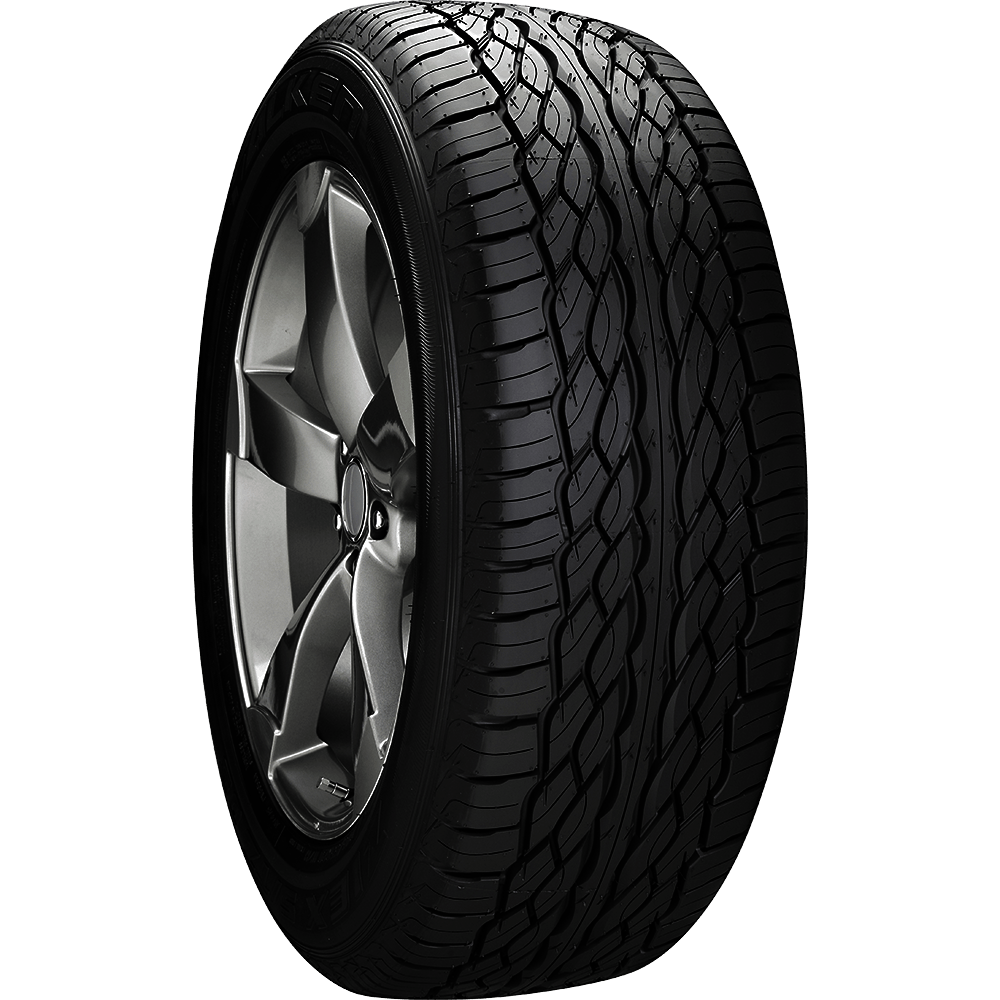 Falken Ziex S/TZ05
The Falken Ziex S/TZ05 is one of the best-selling offerings of the Japanese tiremaker, and it's designed to be the ultimate all-season performance tire for SUVs and trucks. Falken has employed their latest and great tech designing the S/TZ05 to enrich it with max performance in all seasons. 
Falken Wildpeak H/T
If you've got a truck or an SUV and you're in the market for a performance tire — the Falken Wildpeak H/T deserves a close look. It's an all-season offering from the 38 years old Japanese tire brand Falken. It claims to have exceptional performance on dry and wet roads along with the superior tread life and ride comfort of a touring tire.
Falken Azenis FK510
As the successor to a pretty popular budget-category Premium tires might not be getting any cheaper with time, but cheap tires are starting to feel more and more premium. Such is the case with the ultra-high performance summer tire category, and companies like Falken are determined to set new performance standards at cheaper prices. Say hello to the Falken Azenis FK510!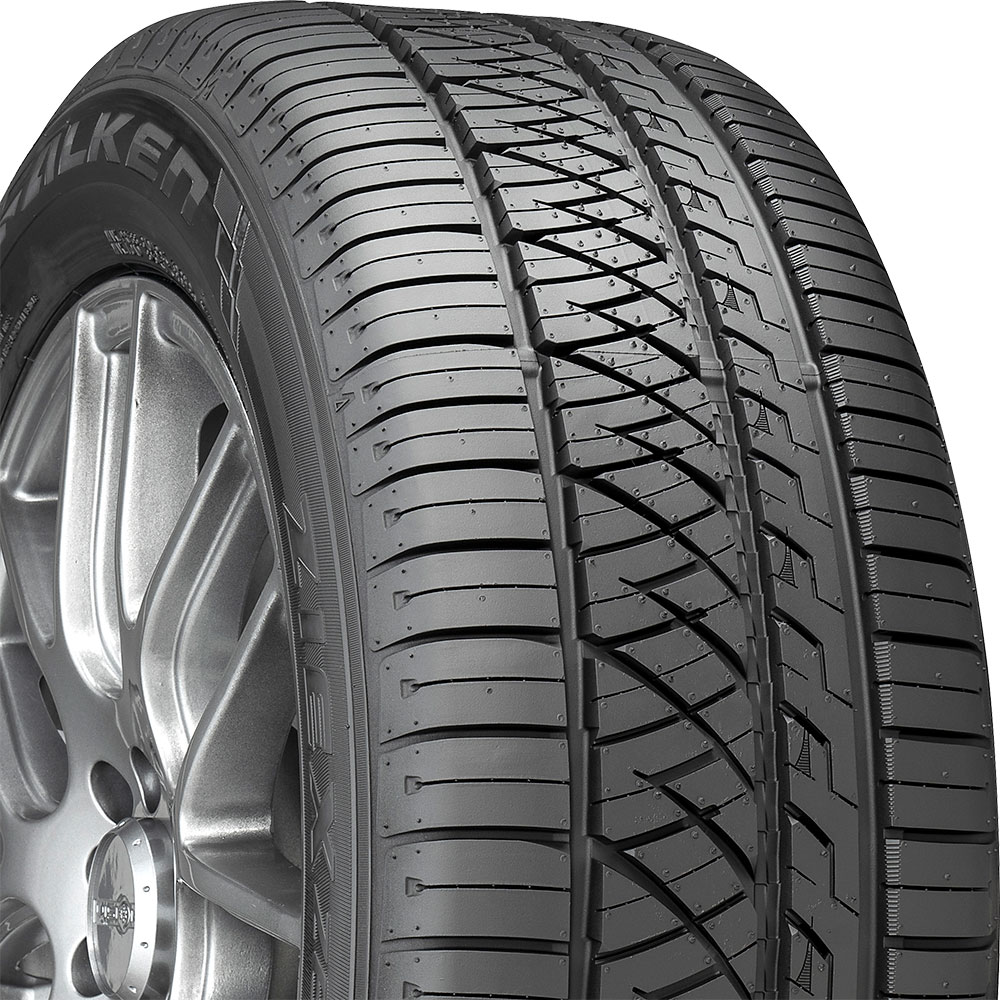 Falken Ziex ZE960 A/S
The Ziex ZE960 A/S is an all-season passenger car touring tire that aims to check all the right boxes, such as plush ride quality, responsive handling, stability, durability, and most importantly, safety.  This review covers how the tire performs in real-world scenarios like dry, wet, and snowy roads.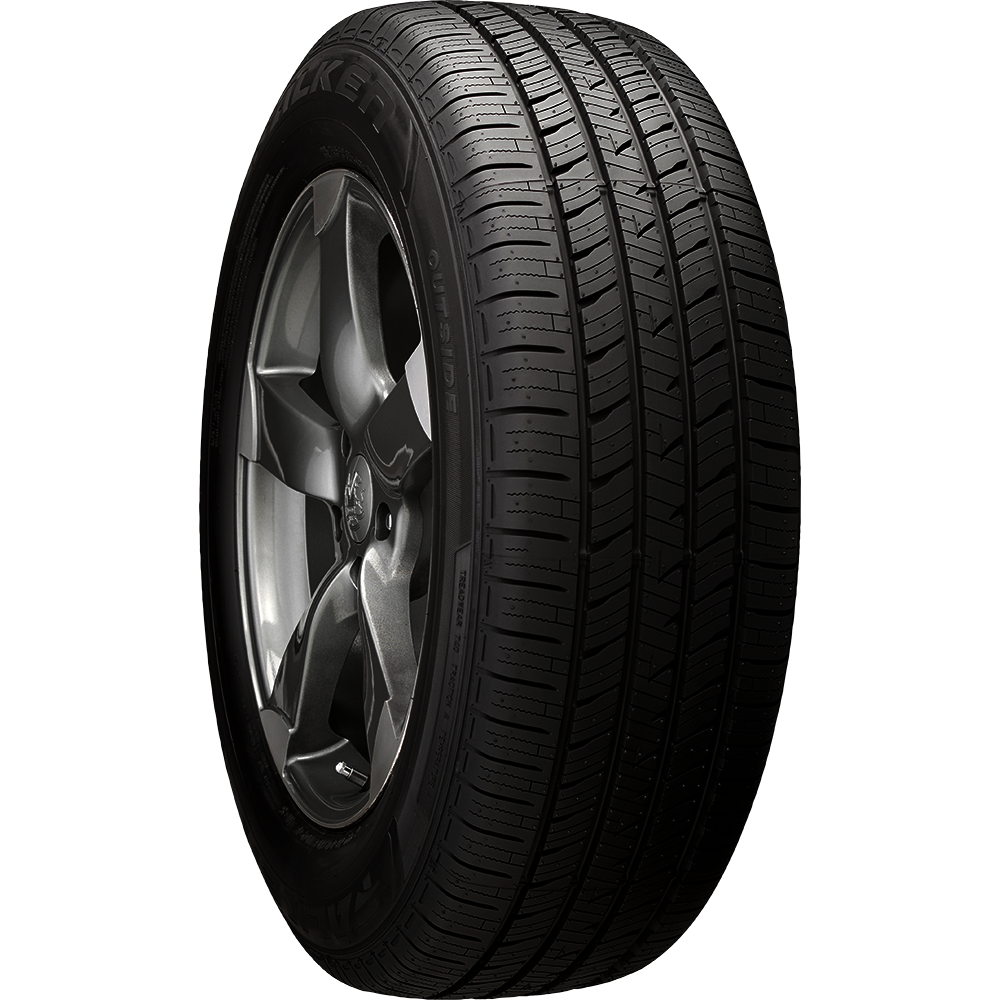 Falken Ziex CT60 A/S
The Falken Ziex CT60 A/S is an all-season touring tire with notable features like high fuel efficiency, a 65,000-mile treadwear warranty, long tread life, precise handling and high comfort levels. It's available in a broad range of sizes that can fit passenger vehicles as well as SUVs.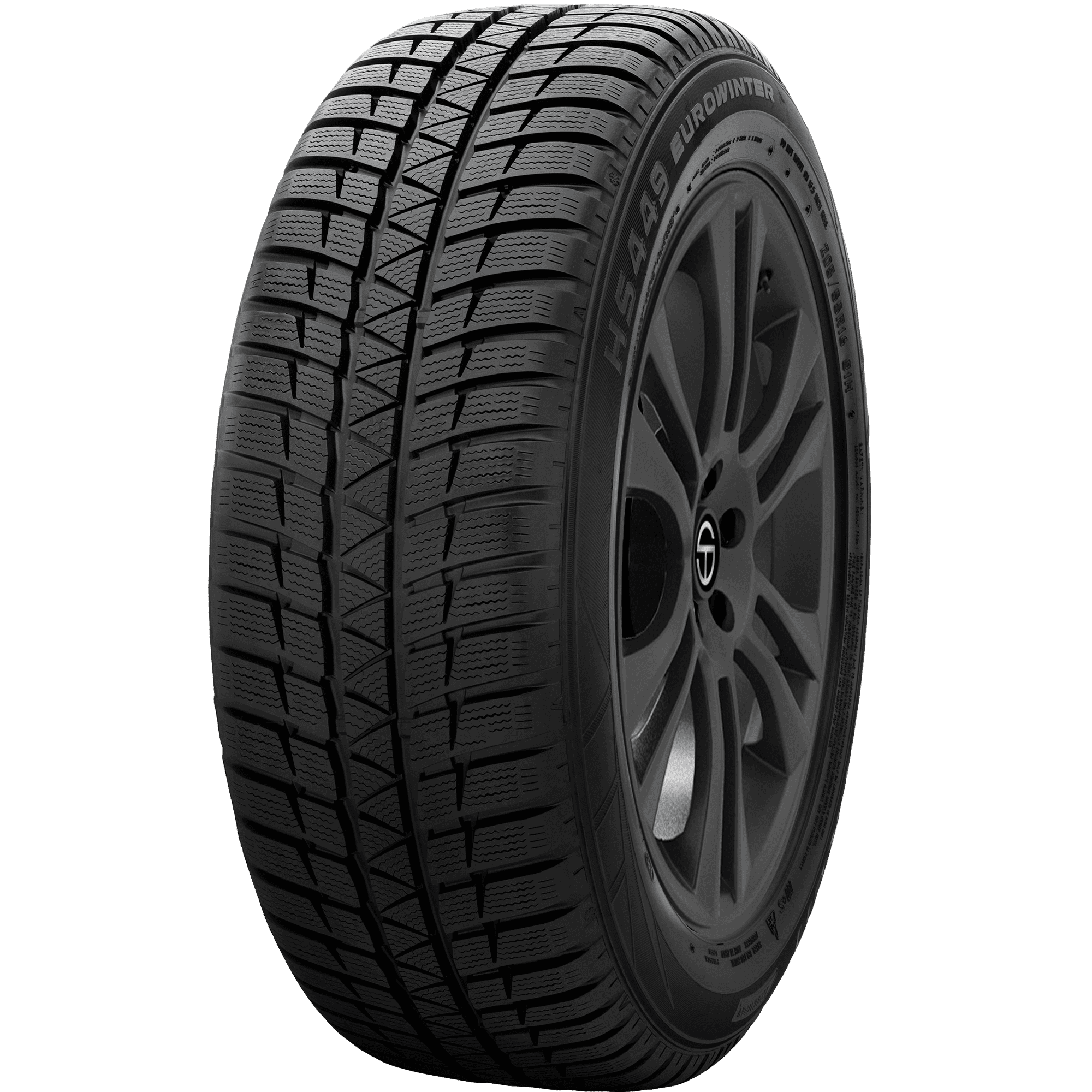 Falken Eurowinter HS449
For icy, slushy, and slippery pavements and roads covered in thick snow, you need a set of dedicated winter tires. The market has plenty of choices in that segment, such as the Falken Eurowinter HS449. It's specially designed for passenger cars and minivans to provide reliable levels of traction in the winter.
Falken Wildpeak M/T
The Falken Wildpeak M/T is the ultimate tool for off-roading, and it aims to impress in not only muddy terrain, but also on the highway. The market hasn't seen a lot of worthy contenders with that set of qualities, as it's rare for a mud tire to be comfortable and quiet on the highways.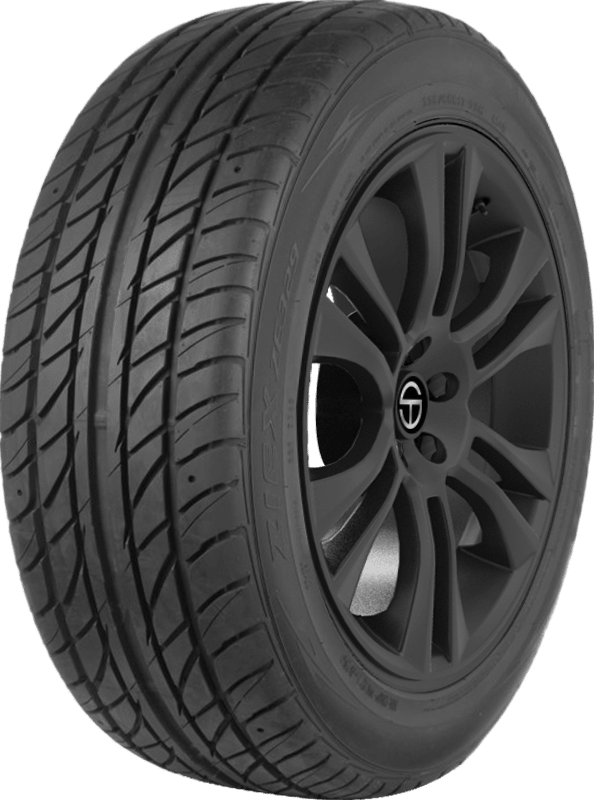 Falken Ziex ZE329
The Falken Ziex ZE329 is a solid performance all-season tire for its price. It offers impressive sporty handling, mileage, and comfort levels. This review looks at its feature set, and performance in real-world scenarios like dry, wet, and snowy pavement. It also covers how the ride feels on a highway, and whether or not you should buy it.